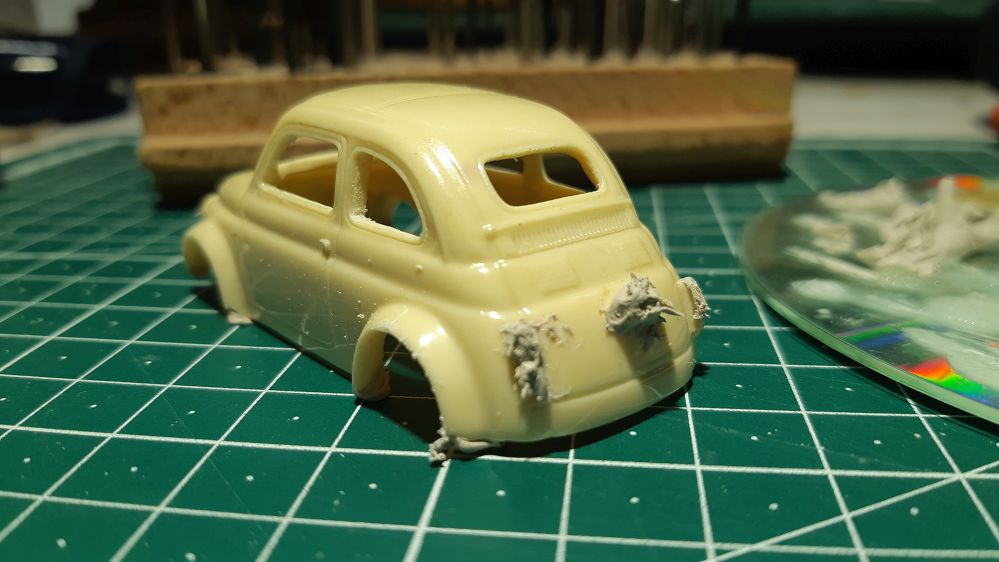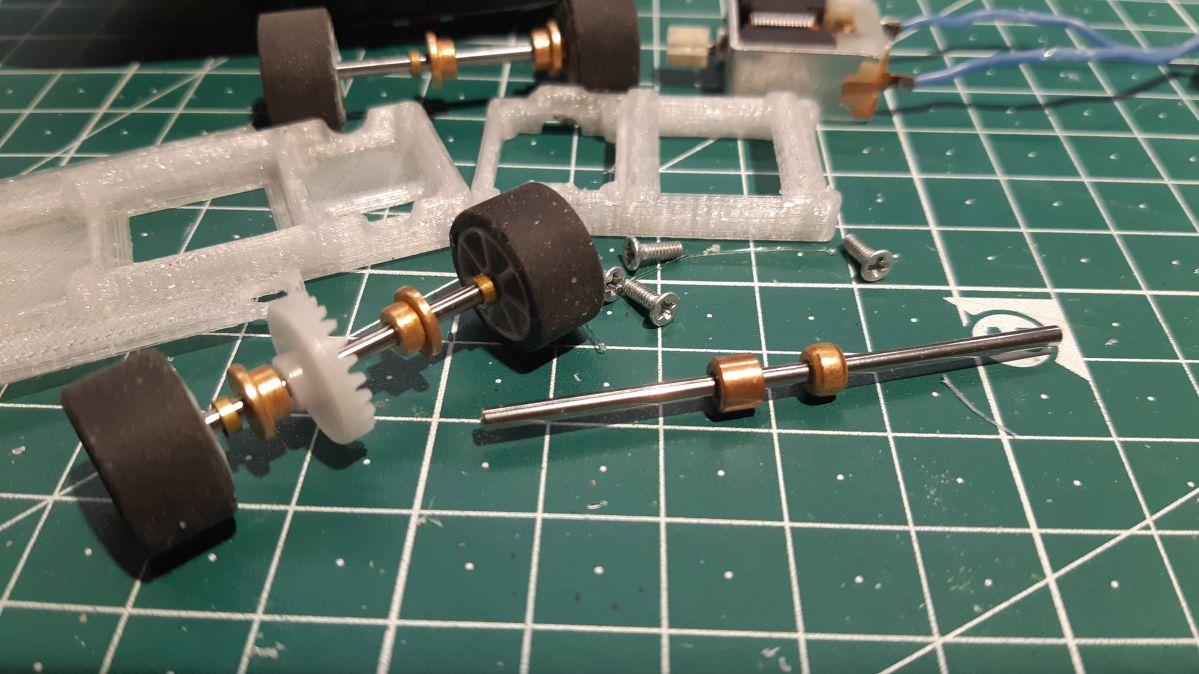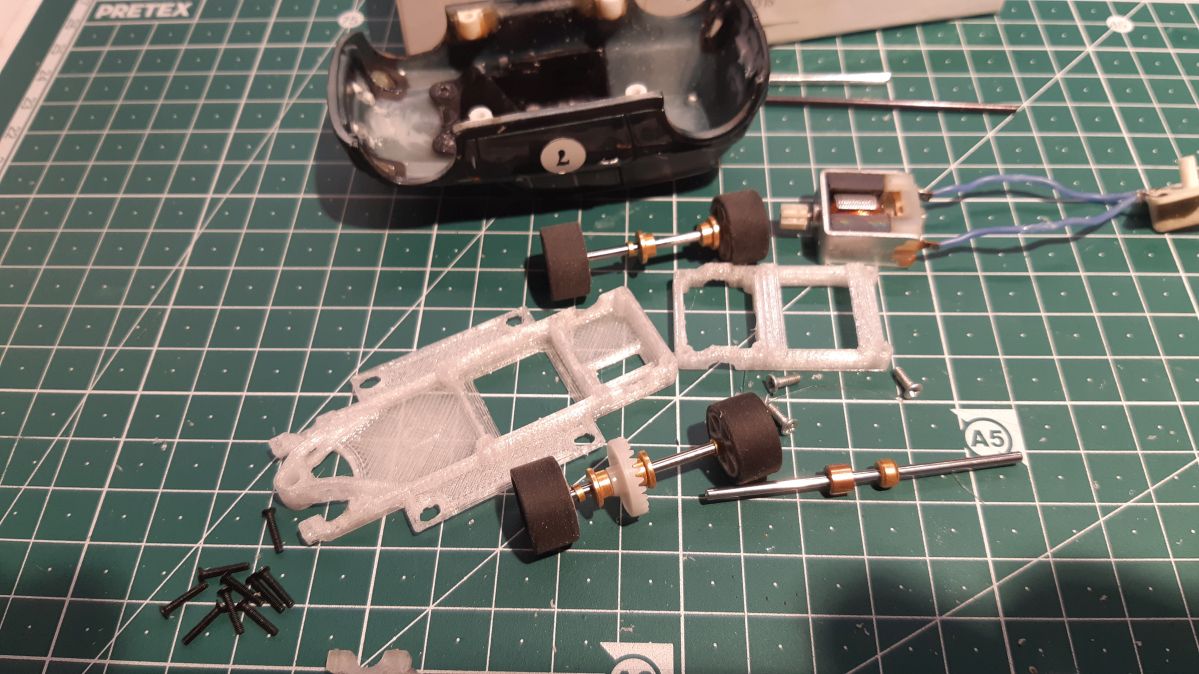 Fiat 500 in the works, resin body needs a little attention.
found slide bearings for 2mm axles on aliexpress - had to try them.
best combination are slot.it axles and the bearings with the flange. all other do not offer good axle play.
jedelloh axles should work with a little sanding, too.
chassis in the pictures offers the possibility to unmount the fully rear axle.
in combination with a tire trueing machine the perfect way to get round tires!