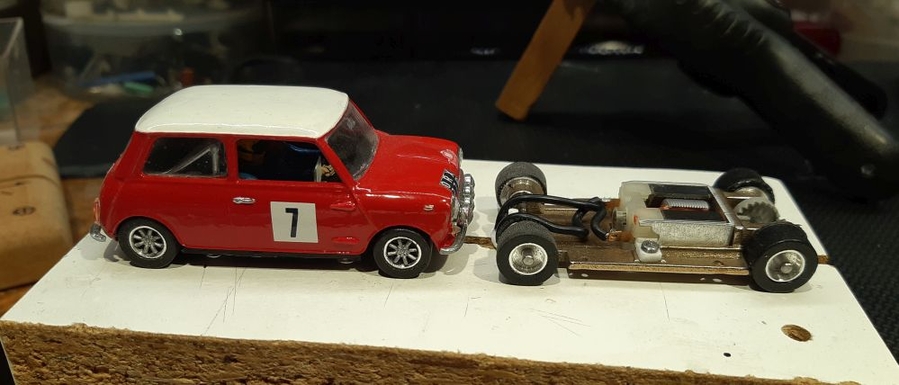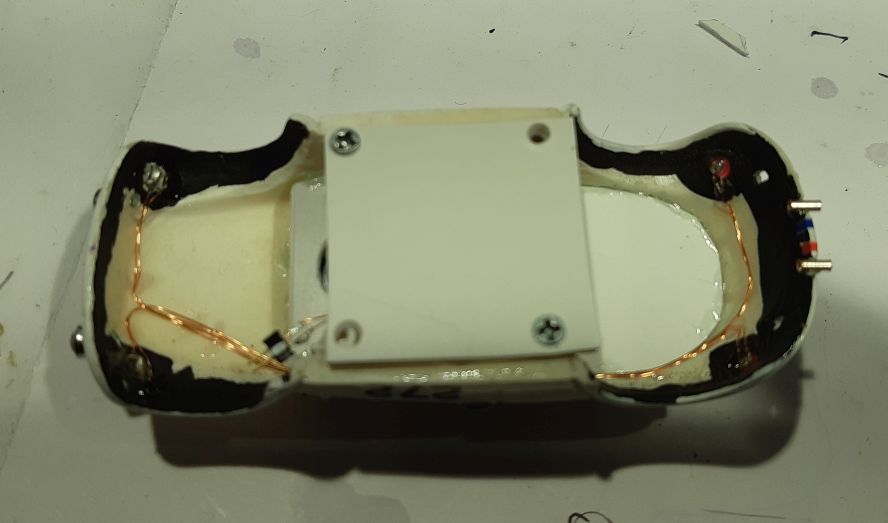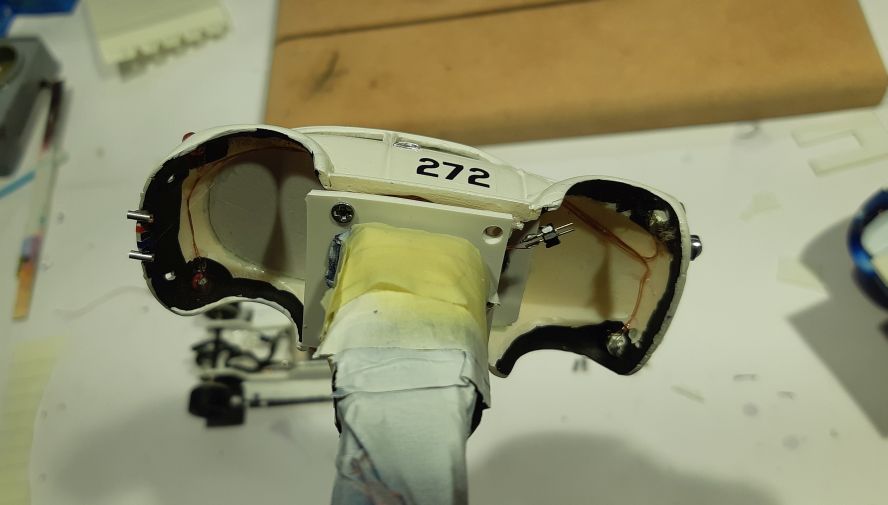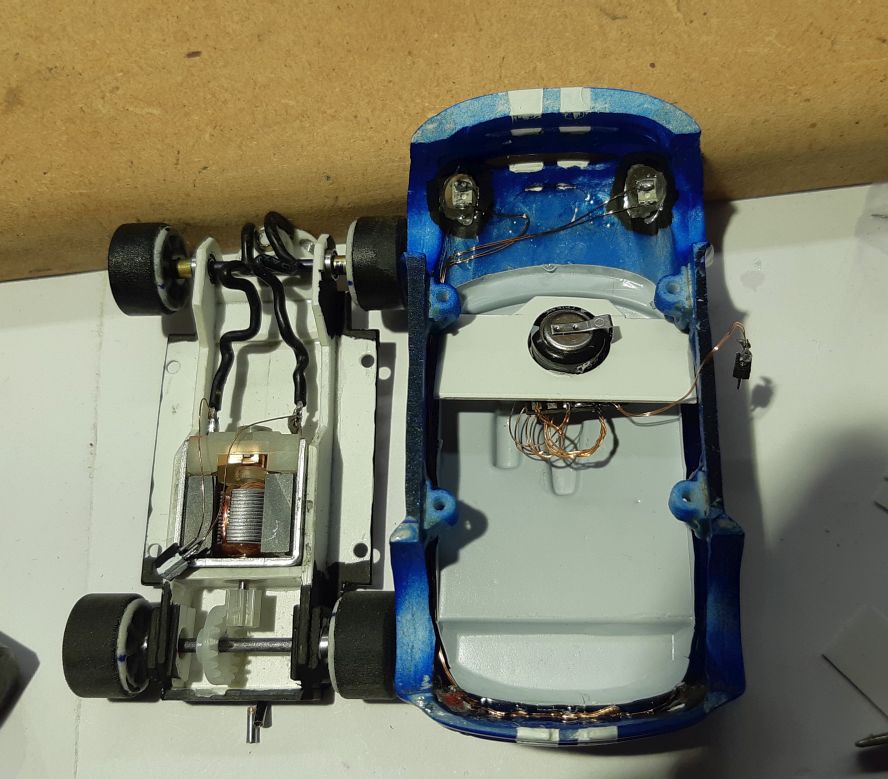 if there were not already enough things on the workbench ...
the Mini will get a new chassis for the Little Monte Proxy - brass - to gain some weight. I´m curious if this will improve the driving on the flat Desmo as well.
For painting a body that already has lights installed and the interior tray mounted - how to hold that thing? I made a mounting plate out of sheet styrene - makes it easy to put the body on a stick.
In the Mini Sprint the constant light circuit is mounted. Drilled a hole in a piece of sheet styrene in the diameter of the goldcap and glued the styrene in the body. This stops the circuit from moving around and having bad influence on the handling of the car. I think next time, i´ll fix the circuit in the chassis and have a 3-pole connector to the body for the lights.