project Mini Sprint ... in the works for the ProNoMag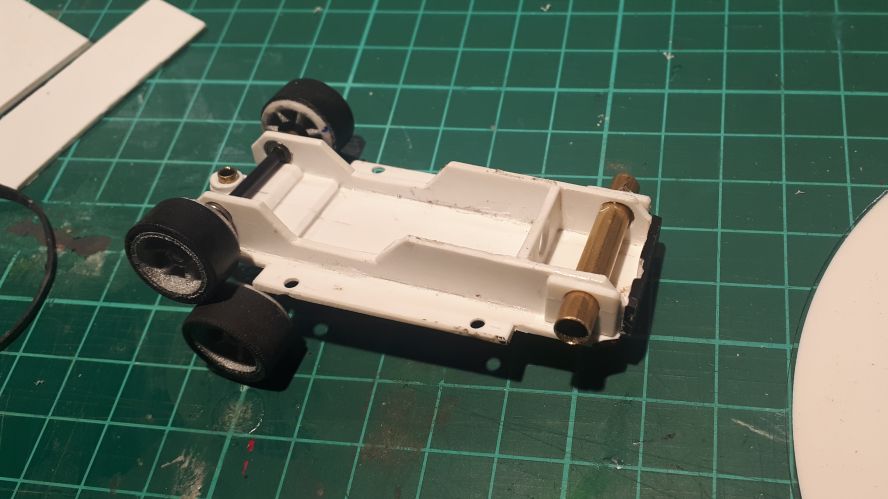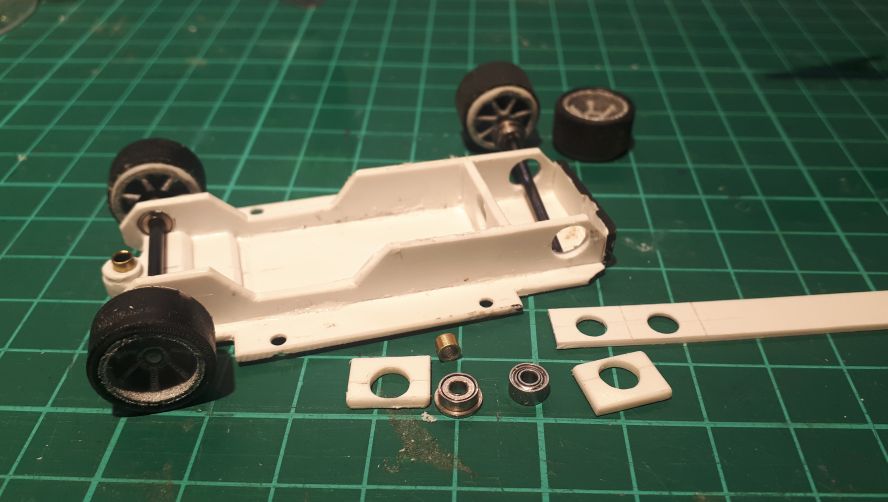 something went wrong on the wheelbase of the scratchbuilt chassis for the Mini Sprint.
so - correction works ...
and new ball bearings -finally found some with ABEC5 classisfication for 2mm axles, but sadly no flange.
nothing that can´t be dealt with ...
made a groove in the axle and one in the crown gear, a piece of copper wire will be added later, to secure the crown gear from slipping on the axle