Yup,.......another save from the old forum.....
I was always a Graham Hill fan, and a bit of a BRM fan, however, I was not really a Cox fan, as while they were certainly beautiful, they were not the hot ticket at the commercial tracks, so, my Slotbox did not have any Cox cars in it..................fast forward a few years (actually several) and I began to buy a few Cox cars on epay to build up and put in my display case. Interestingly enough, they are more at home on my "club" track than they ever were on the commercial monsters.
Anyway, I built this Cox BRM 10/15 years ago, (I just re discovered the pictures hidden in a family holiday file) and thought it worth a post. I don't have any chassis pics., but, it is a series II car (stronger chassis, and a can drive 16d ), and has had a few other minor tweaks, including a major motor rebuild.....runs great!!......quicker than many current plastic cars.
Cheers
Chris Walker
Image resized to 84% of its original size [1069 x 800]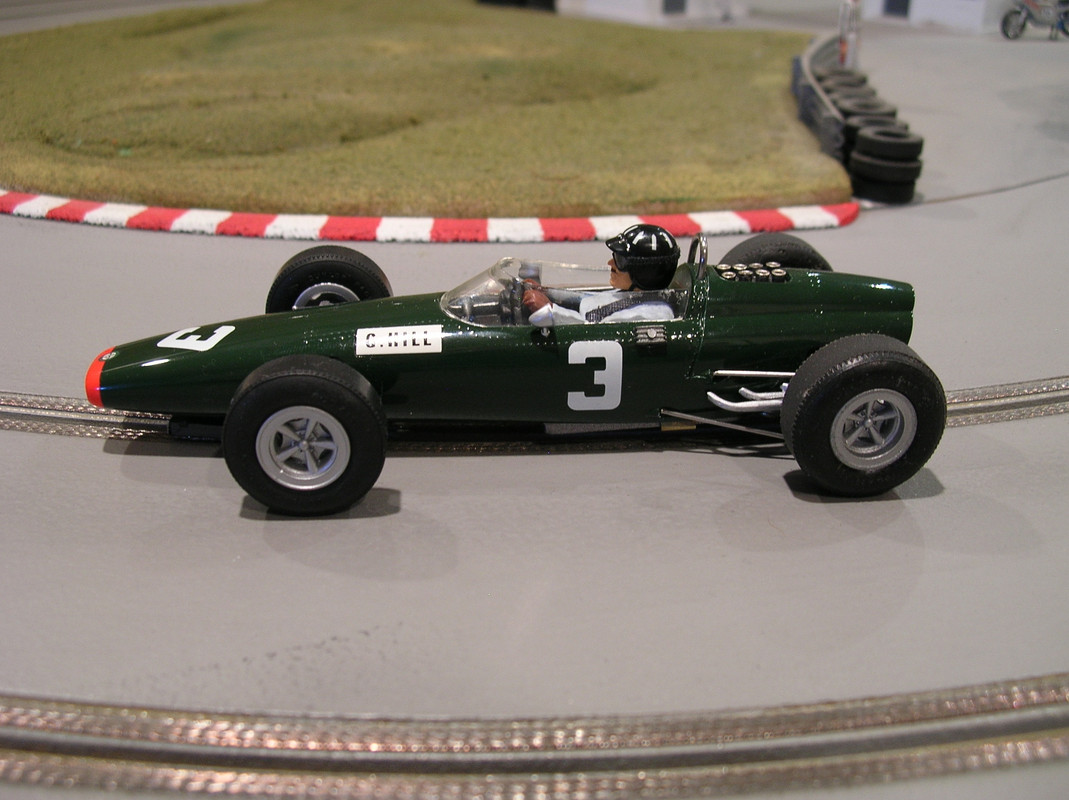 Image resized to 84% of its original size [1069 x 800]