Quick overview shot of the cars in the pits waiting for their turn in the staging lanes!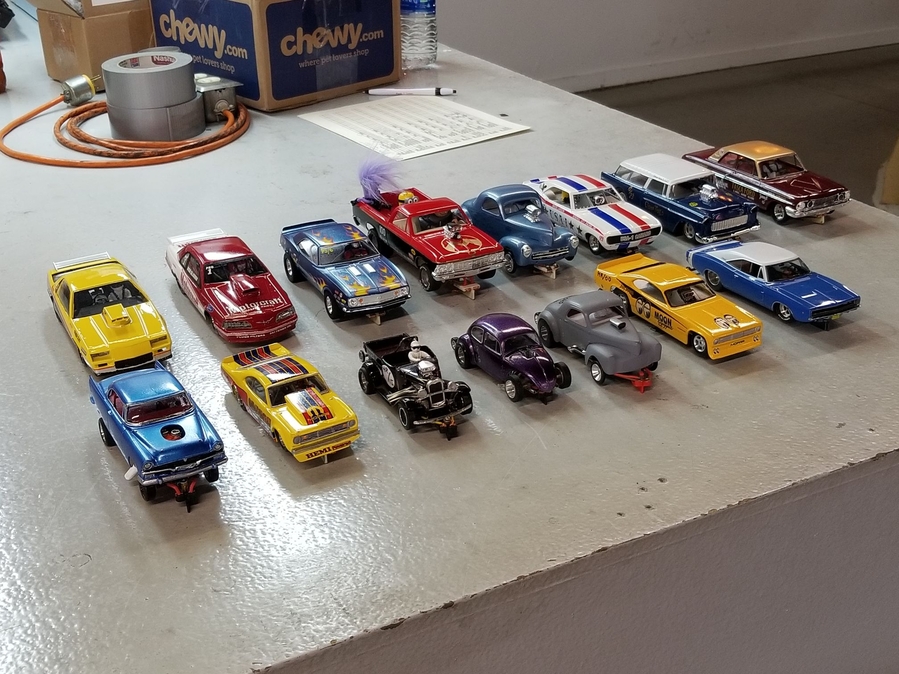 All cars were given a couple shakedown passes to insure there were no issues that cropped up from shipment and that they could make full clean passes. With that, I am happy to report that every car in the field proved to be great runners straight out of the gate!
General detail on the racing...
Each car was run multiple passes until performance stabilized at which point they moved to the staging lanes for qualifying!
Both the qualifying and racing were broken down by scale, with 1/32 cars taking first honors.
Qualifying was performed in each lane, with the average being used to determine seeding in elimination ladders.
Cars were launched off of a single trigger, eliminating any variability in driver reaction time - with the only variance in reaction times being in how the cars launched off the line.
Tires were cleaned prior to each run for consistency.
Now on to the qualifying!