Ok, seems like folks want to have the second part of the Showdown...so here we go!
JULY 18!
Now we may not have enough racers for 4 lanes like last year. So we will run with what we have.
NOTICE: Canada/UK/New Zealand/OZ/Other planets within viewing distance (Venus is prohibited from entry)...etc participants:
PLEASE mail your cars
2 to 3 weeks before the 17 July deadline.
It takes longer for these models to arrive and we never know of any hold ups with Overseas/Canada/Mexico/Interplanetary shipping.


So to make sure you make the event...SHIP EARLY PLEASE.
HRW SHOWDOWN SUMMER SLAM 2020 Rules Here
No changes from the past. The models you have submitted in prior events are fine!

Decided to do an INTRO video for those new to this proxy.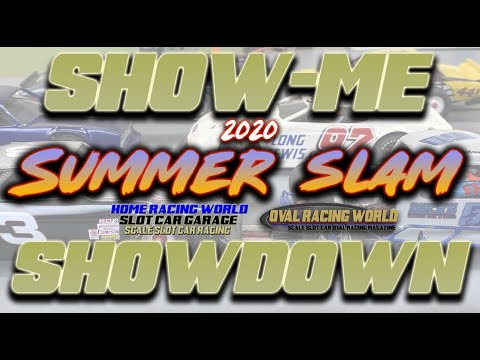 And this is the first of a few "tech" videos to help answer some questions I have had in the past few weeks.