I have been off this site for a while. After making a lot of progress my free time to work has evaporated and sadly the Plymouth is on hiatus.
My daughter had to return to work leaving me to watch a newborn for 45 hours per week. I really do enjoy spending time with her so my projects got pushed back. And, it really is something that has to be done.
In addition my mother fell breaking her hip and she lives 600 miles away. That has been a major concern and makes it hard to focus on hobby stuff.
She has recovered and is home as of Friday. After the holidays I hope to be able to work weekends in the shop and see if I can get things moved along.
I made a video yesterday showing the tools I have collected in my workshop.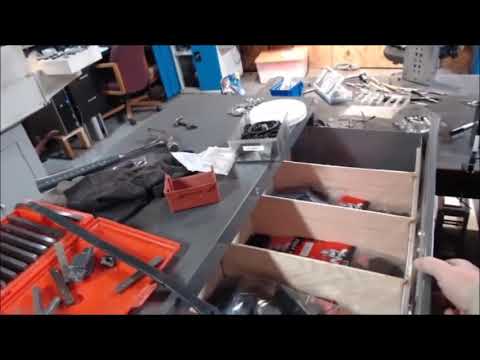 In the meantime, a good friend of mine will be using this equipment to try his had at making new bodies for T-Jets. He has far more skills than me at machining and I expect his work to be first rate.