This was built to resemble the car Keke used for practice during the 1986 GP of Portugal......it ran only in practice, and never again.
(The base kit is/was the NSR 86 F1 white kit)
To make it look a touch more "McLaren MP4/2C ish, I filled in the side mounted radiator vents, cut some new ones into the top rear of the sidepods, used different mirrors, and a few other bits.
While it is certainly a far cry from being accurate, it is much closer than the stock NSR,
Decals are from Atalaya, and my decal stash, and the helmet is from Interlagos miniatures.....drivers suit decals are some old Marlboro HO sized decals from the parts bin.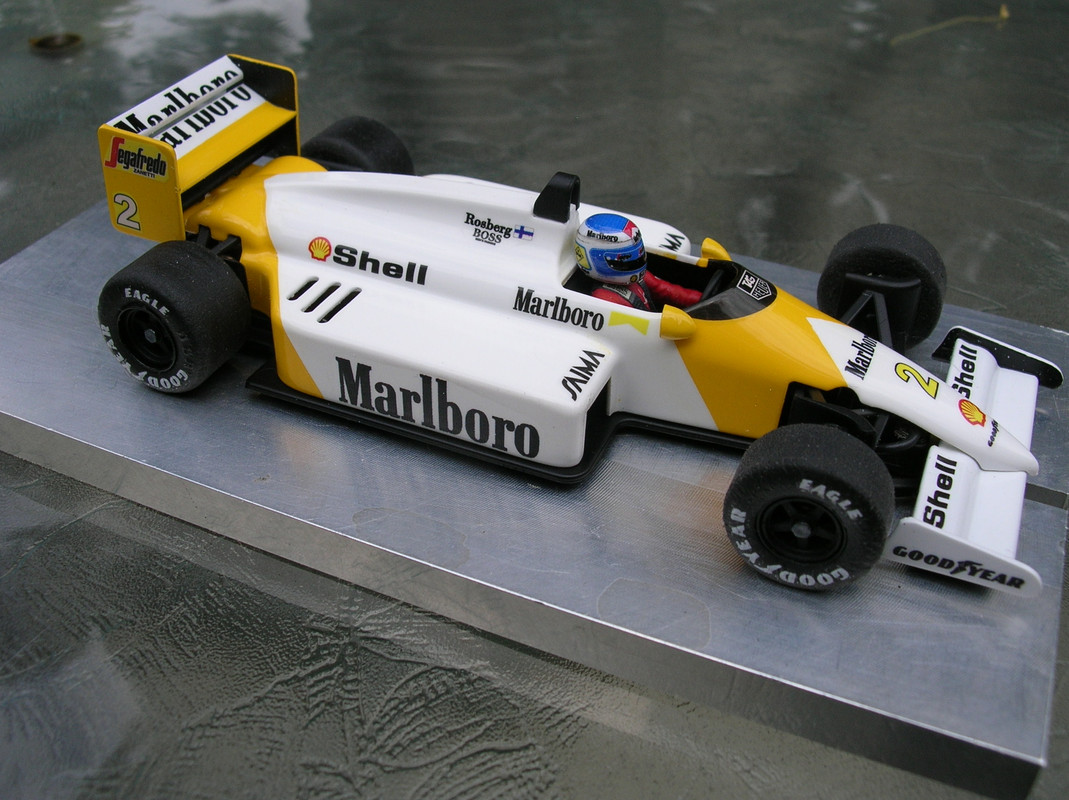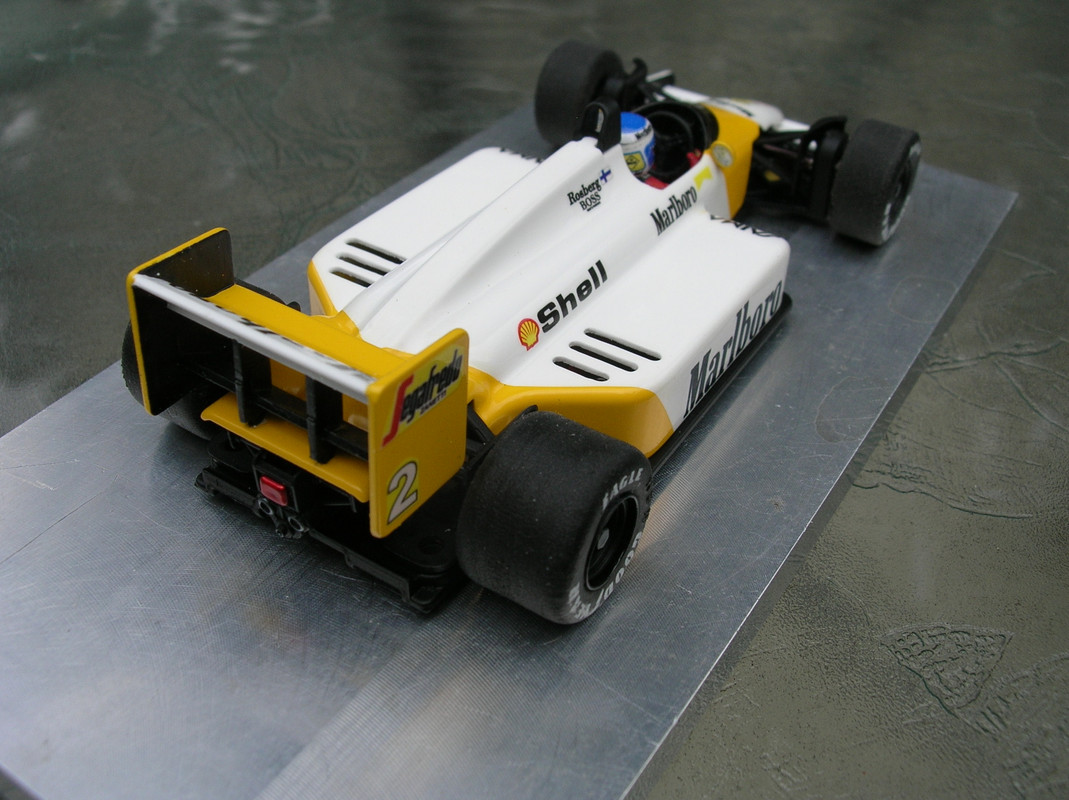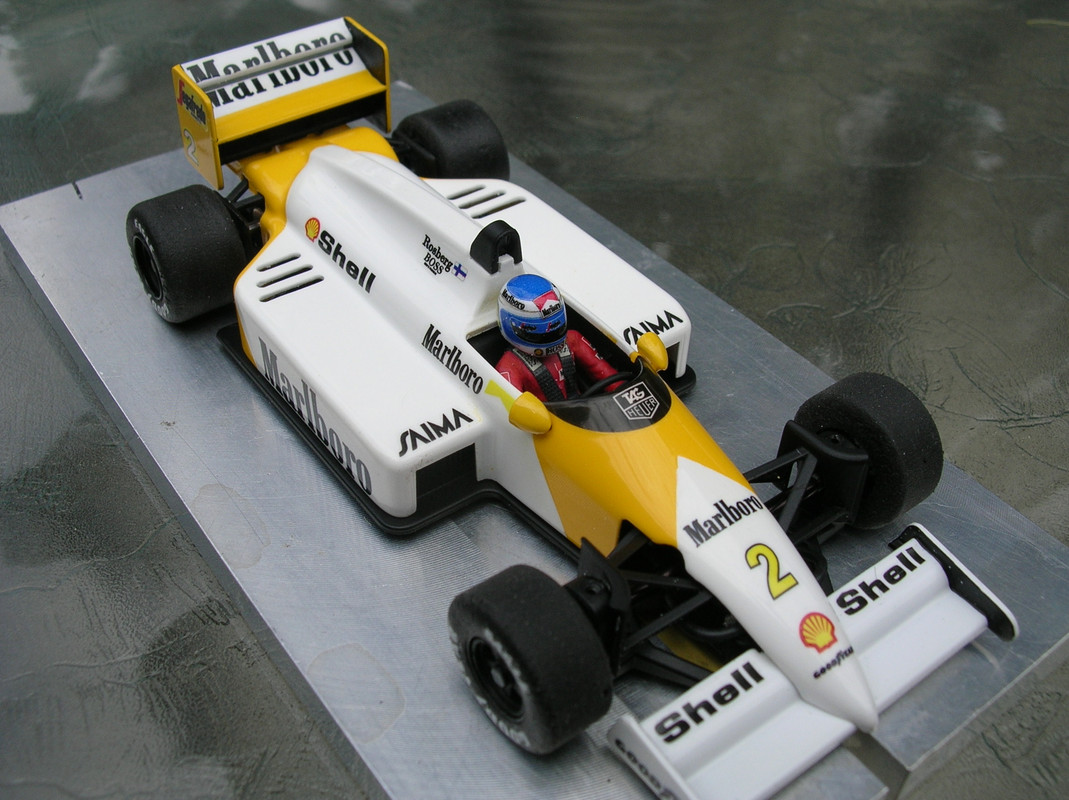 It will be run in the new owners F1 class, so , it has been built to comply with his clubs rule set......I did,......change the guide, use the stiffer chassis platform, install a FC-130 motor, silicone washer damped body/motor pod, changed gearing and axles. Spacers have been added to either side of the Crown (between the Crown face and the inside bushing flanges) to control and maintain the mesh. The car runs on glued/trued NSR tyres.
Weight will be added (if needed) by the new owner.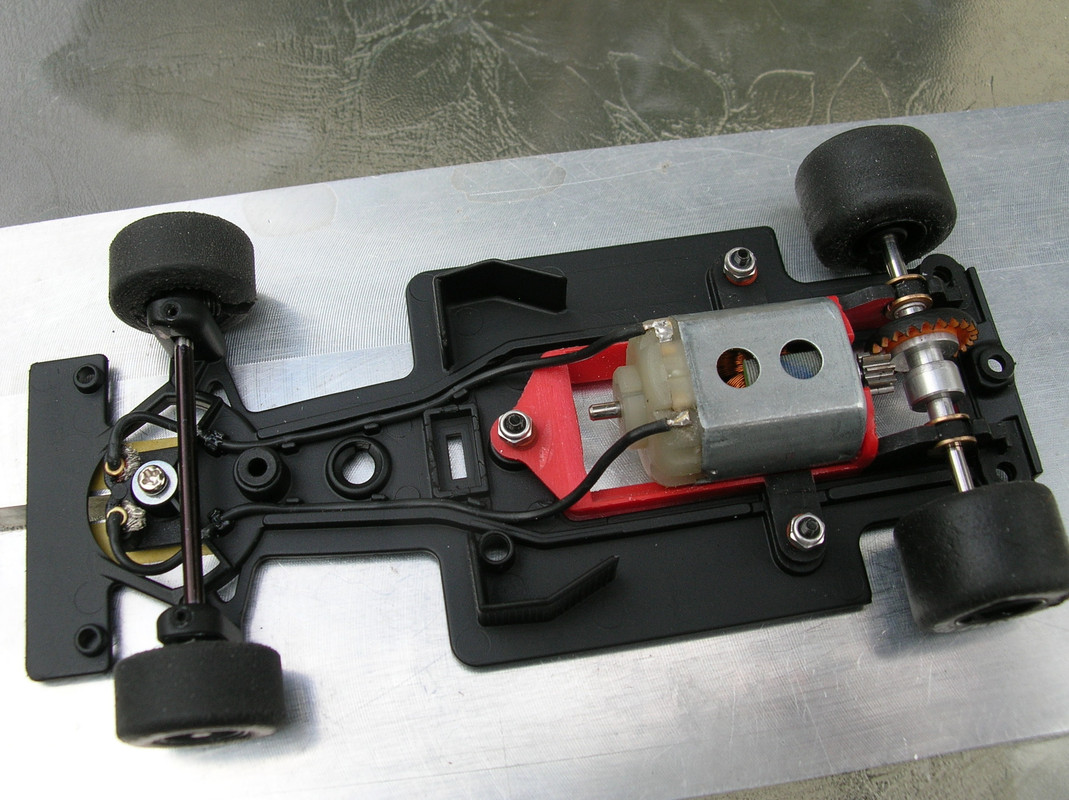 Cheers
Chris Walker