Hi all, .....I have been asked to do a "Rosberg" edition of the McLaren MP4/2C that he ran in practice for the 1986 Portuguese GP.......this was the only appearance of this car in the Marlboro "Light" colours.
As it is for his club NSR F1 series, I have obviously used one of the NSR white kits.
I did want it to look a touch closer to the actual car, so a few simple body mods have been made.......the sidepods have had the holes for the top mounted intakes filled, the side vents have been closed in, vents cut into the top rear of the sidepods, and the wing has been lowered approx. 1/8th.
The rear wing has to be painted/decaled, some more suitable wing mirrors need to be made, detail bits to be sorted, and , the whole thing clearcoated.
Still lots to be done..................
I thought that the interior was more or less done,........until I look at the close up Macro lens shots
..............right glove, hole in left shoulder, and a bit of helmet clean up need to be done,.....but, without the evil Macro lens highlighting these mistakes, it actually looks quite nice
.
I did add some gauges to the dash, but, they can not be seen from this angle.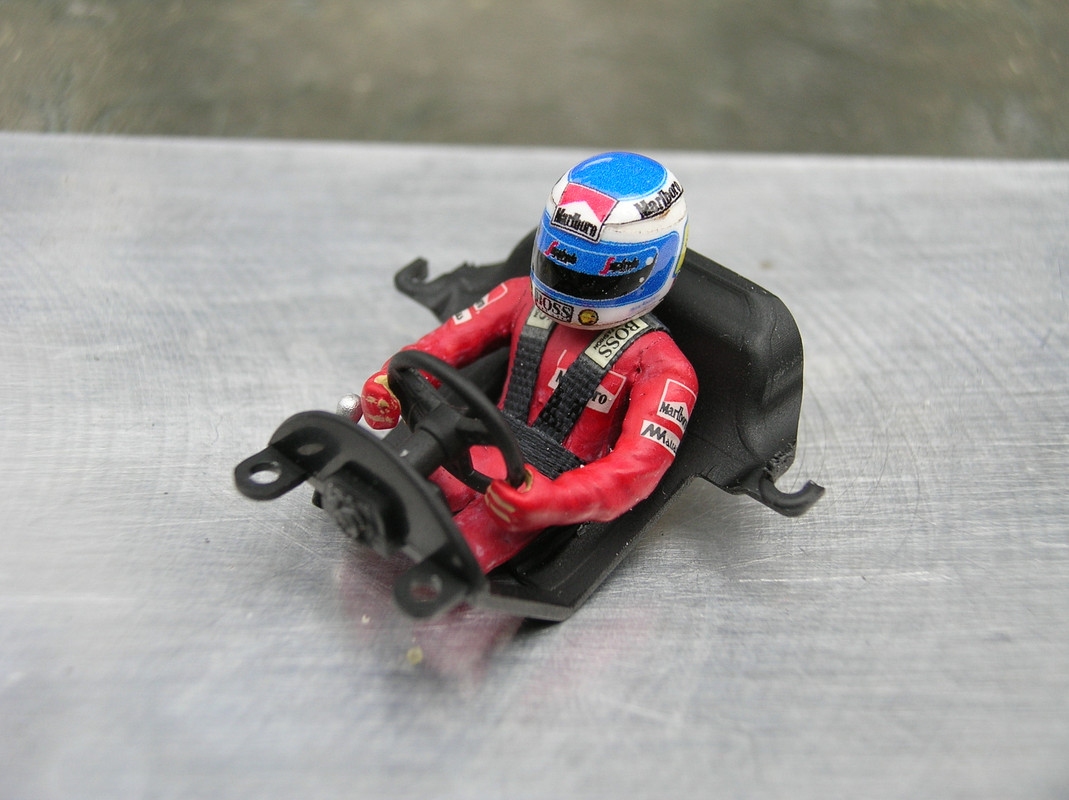 I will post updates when done ......both the body, and the chassis build.
Cheers
Chris Walker