So lets take a look at how far scale modeling of slot cars has progressed since the early 1970's and now. For comparison we shall look at the Scalextric version released in 1973 I believe and the recent Policar release.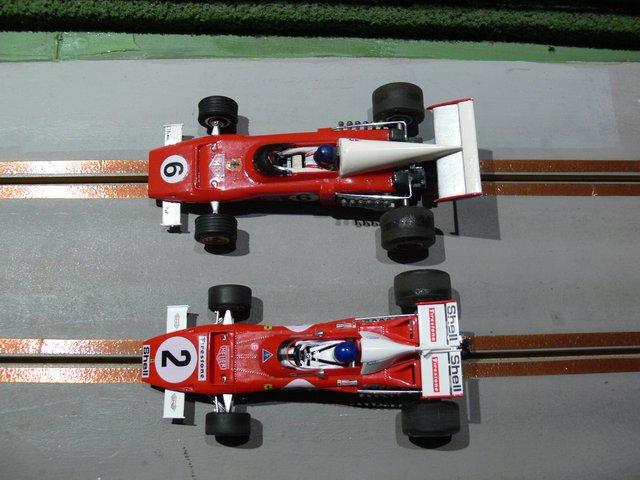 The top car is the Scalextric version which I picked up and wrote about in a previous post/blog. I had fitted a modern FF can and went back to the original Johnson can of the day as I have other cars of that era to race against. I cleaned the car up, painted appropriate details to add some zing and added the trailing arms at the rear. New decals as well. The Policar is untouched and arrived in perfect shape from England. Some of my fellow racers have not been so lucky as package issues have been noticed. Bits and pieces squashed or out of alignment.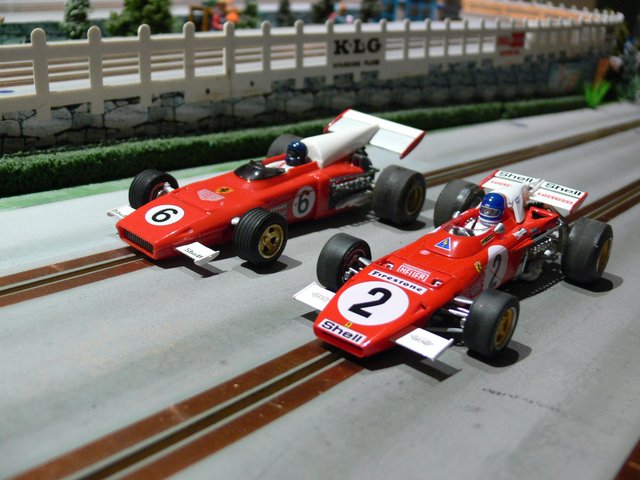 You can see the years of progress here as the Policar is closer to scale and dimensions.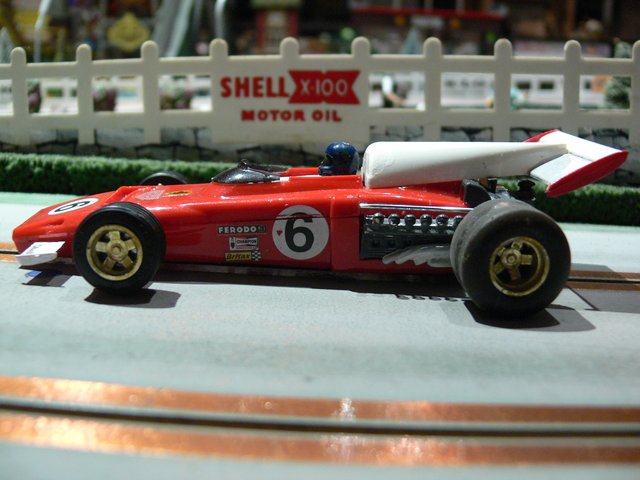 The old.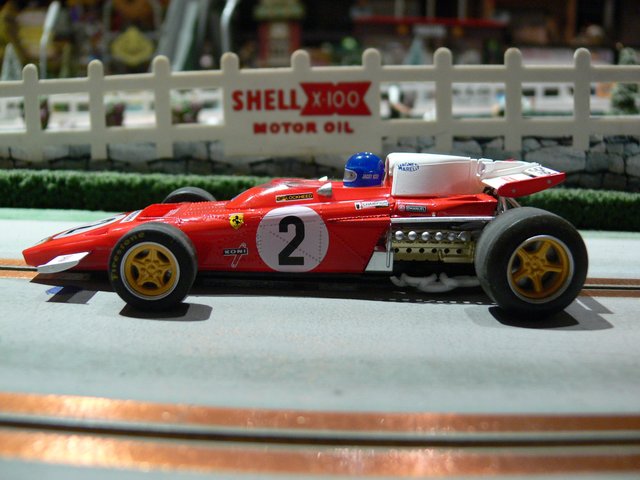 The new.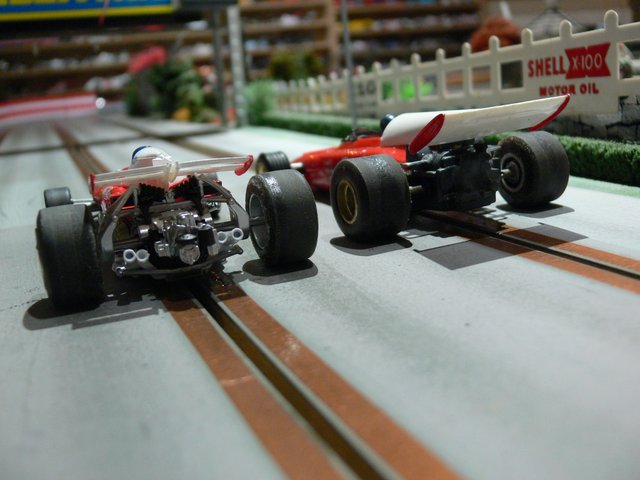 I changed tires on both cars to my own castings for improved performance on my MDF surface track as can be seen here. The detail in today's offerings is amazing.
The old car is a great fun runner against cars of its era and the new is a stunning performer.