This is for our own General Myway. Here Uncle had had a RS/SS that was heavily modified and as a child, she would go out to the barn and sit in it. She spent many hours out there.
Her Uncle sold it and she literally came to tears
Years later, her Uncle found out the guy who bought it never did much with it and just let it rot.
So he got it back and he went to work on it. Slowly but surely. Unfortunately, he passed away before it was even half finished and his son ended up with it.
This car by Pioneer is almost the exact color. When it was announced, I wrote Jules and asked when it would be here in the US. I told him the story I just shared with you and he decided to deliver one direct from him.
With a special "limited number" which you might get a kick out of.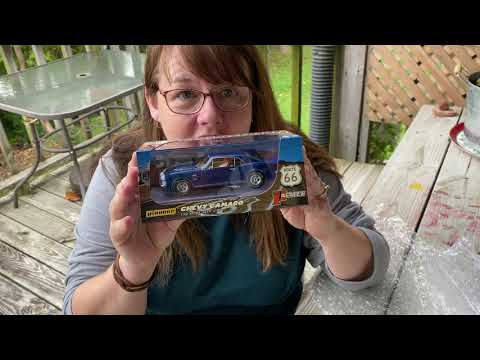 Thanks Jules, you really went over the top. It is on her desk (And I am not allowed to touch it.)