Another transplanted thread.........
​​​​​​
Hello Folks, While most of my building/racing over the last 10+ years has been with "hardbody" cars, I still Love the "clear" body cars, as these were the ones I built the most during the 60's/70's. While the 1/24 commercial cars eventually morphed into "speed at all cost wedges", (most not at all realistic, nor well painted) the 1/32 club scene generally required some decently turned out scale (ish) bodies.
There were some really great manufacturers (most notably Lancer) turning out literally hundreds of different models, all well detailed and well proportioned. Lancer made bodies in HO, 1/32, and 1/24 scale, and when well painted/detailed they could be made to look gorgeous. More recently, Truescale did some repops of some of the nicer molds from days gone by, and these can also be made to look equally as wonderful. On the other side, there were some truly horrific efforts by a number of manufacturers and these no doubt did not help the "clear" body reputation.
Done well, they can look great, and they sure help the car to handle well...
Below are a couple of "clear" 1/32 cars that I have done...
Cheers
Chris Walker
First up is a Watson roadster, (Jim Rathman livery) done by Ej's hobbies (I have posted this somewhere here before).....it was a complete kit including body/chassis/motor, etc. etc., but I did build a new chassis, and changed the wheels/inserts.
Image resized to 87% of its original size [1024 x 768]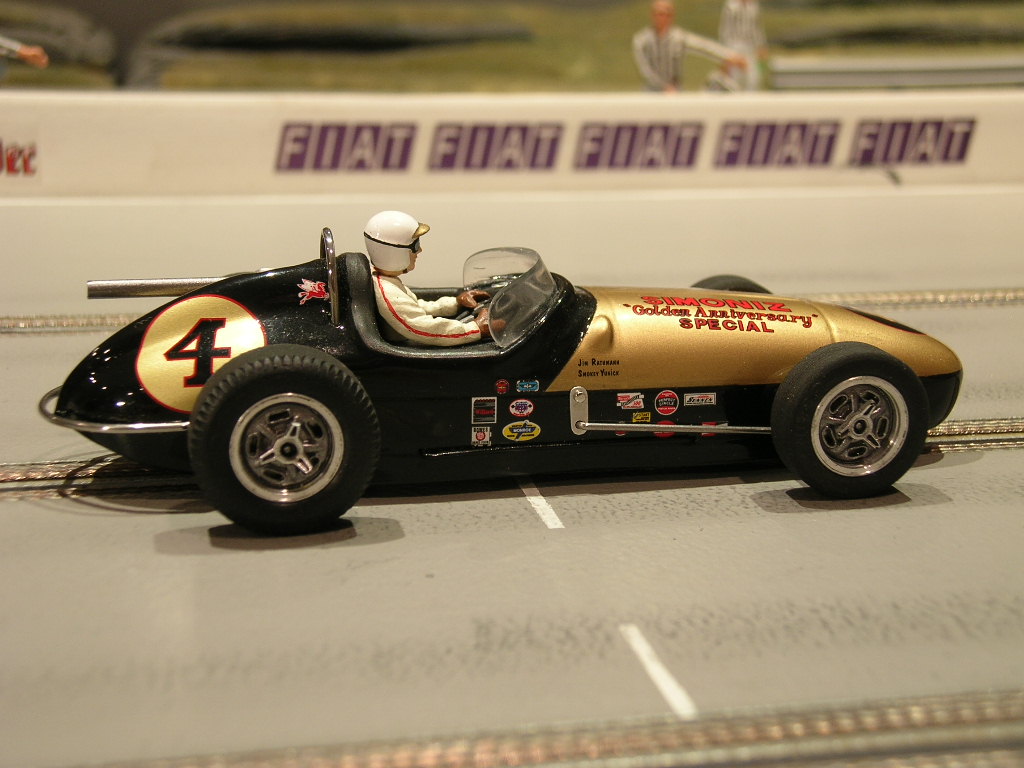 Next is a Lola T163 (Chuck Parson's Simoniz CanAm car) from Truescale....decals from Pattos'
Image resized to 84% of its original size [1069 x 800]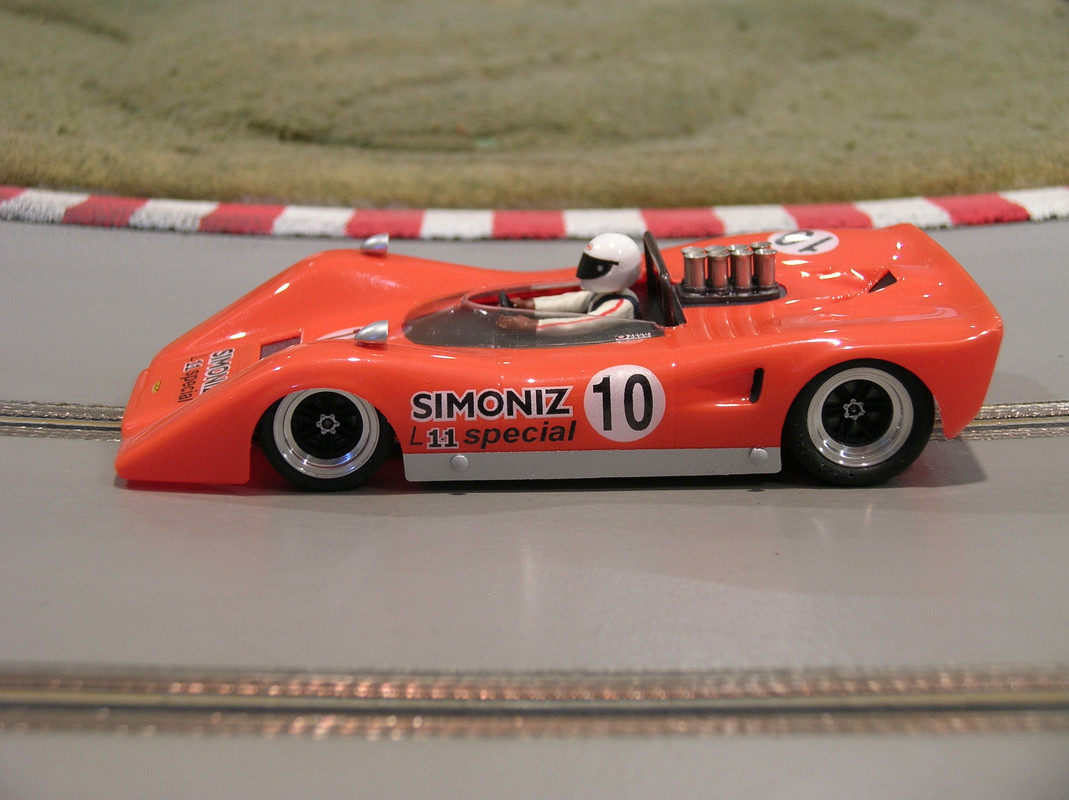 And last a March 717, also from Truescale.......
Image resized to 87% of its original size [1024 x 768]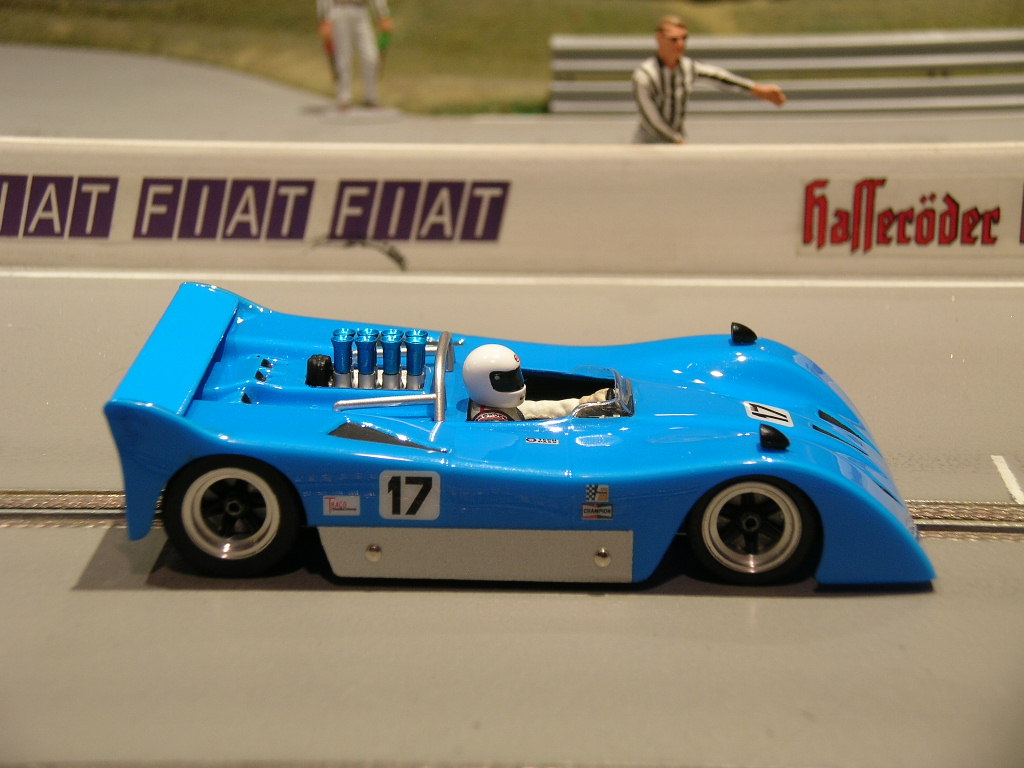 Image resized to 87% of its original size [1024 x 768]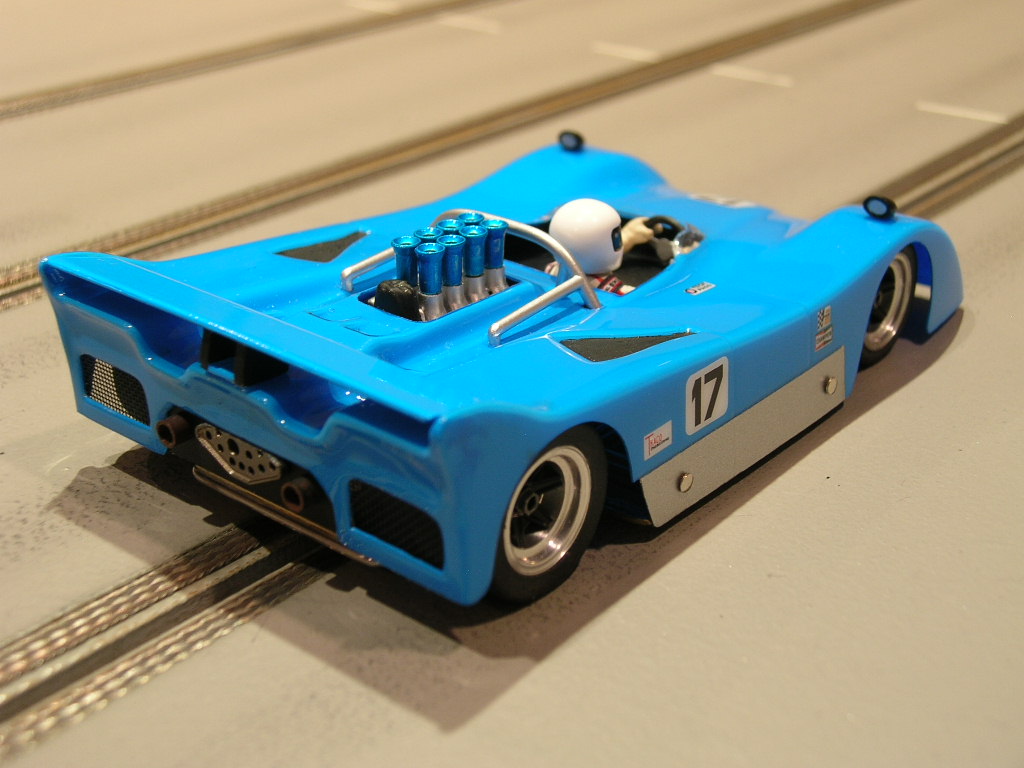 And a chassis shot of the March, ( I didn't have the inserts in at this stage).....a similar chassis sits under the Lola
Image resized to 87% of its original size [1024 x 768]