Hi Folks, Just another transfer from the old forum...........
​​​​​​
I found a couple of the Revell "snaptite" 427 Cobra kits recently, and as our club runs a 50's/60's sportscar class, I decided to use this kit as a base. I did make a few modifications to the body to turn it into a "289" Cobra, as most of the Ninco etc. variations are the "427" model, so, something a little different was on order.
The livery is a fantasy scheme, and again, is a bit different than the Red/Met. Blue/Black RTR versions running around.
Our club rules for this class stipulate a single piece (no pod) plastic chassis, 7mm wide rear tires, and a 14K motor, so, a PCS chassis was used with a few mods,....slightly lower and angled motor position,.... a front axle tube, and,...lead wire tubes. A BWA motor/wheels/inserts and MBSlot/Slot-it gearing round out the rolling chassis.
Cheers
Chris Walker
Image resized to 84% of its original size [1069 x 800]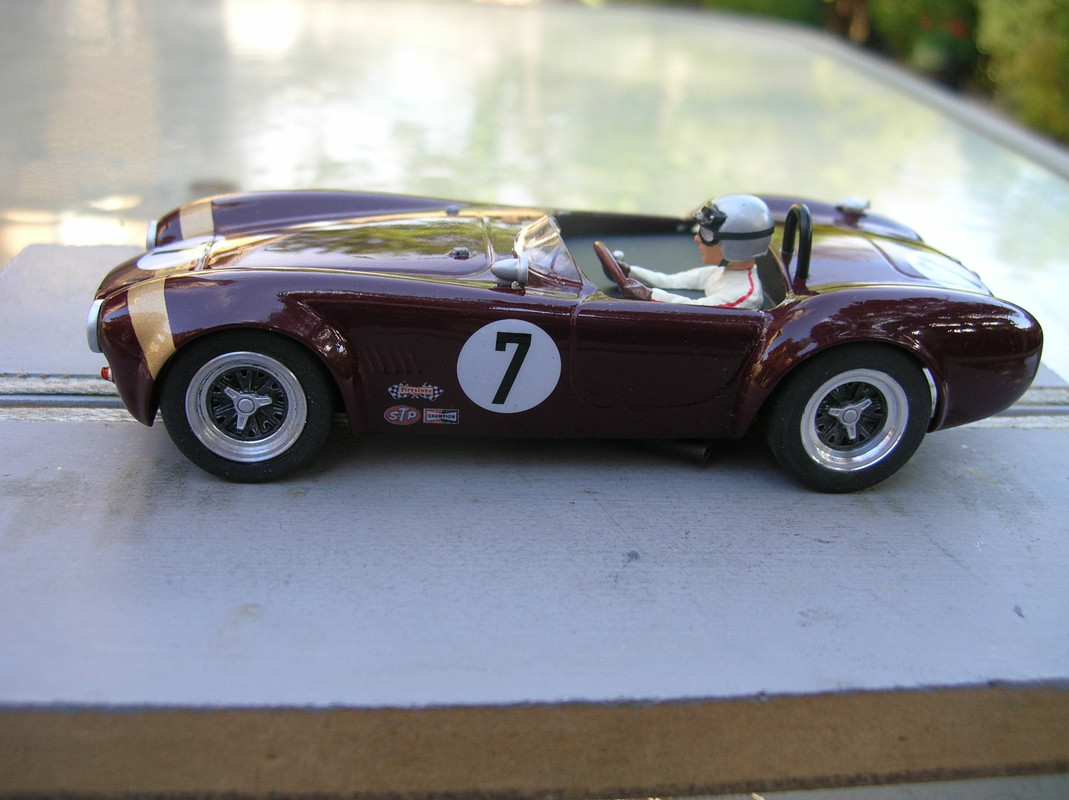 Image resized to 84% of its original size [1069 x 800]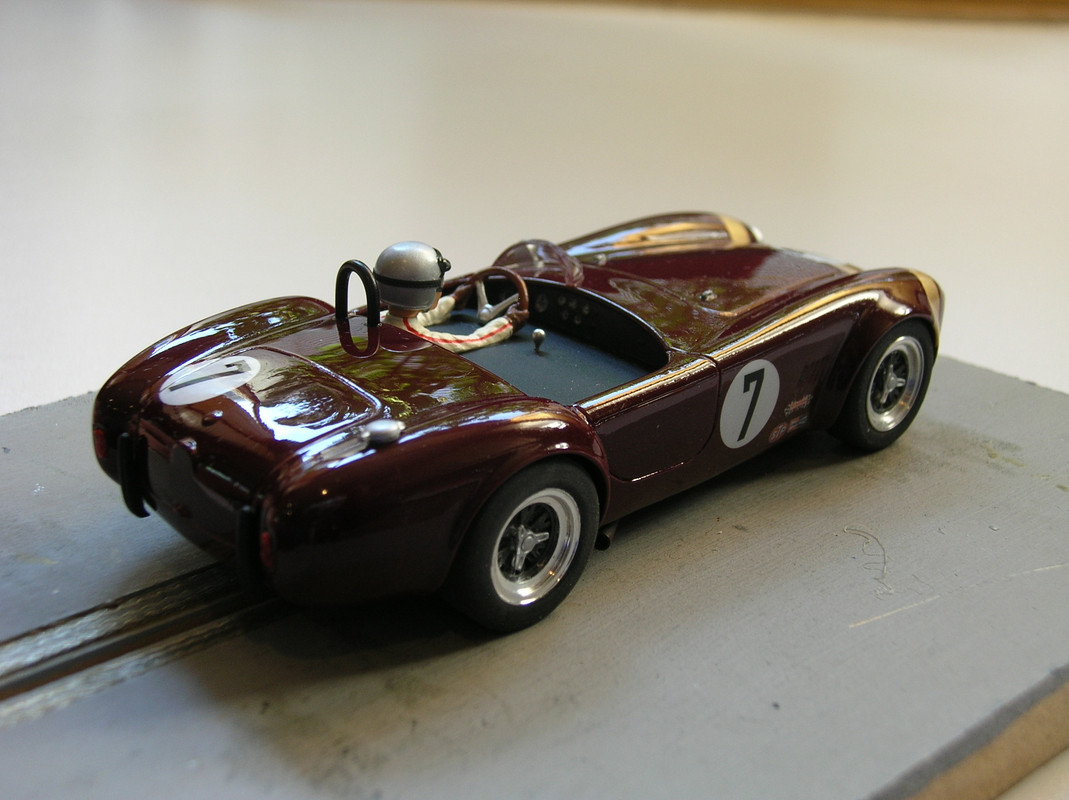 Image resized to 84% of its original size [1069 x 800]