I have been very fortunate to have the benefit of testing and printing several files for CanAm cars that have been developed by various people mostly here on HRW.
In order to benefit HRW, I would like to offer a pair of 3D printed Ferrari bodies, the 350 CanAm and the 712.
The Ferrari 712 is on the right hand side, the 350 CanAm is on the left side.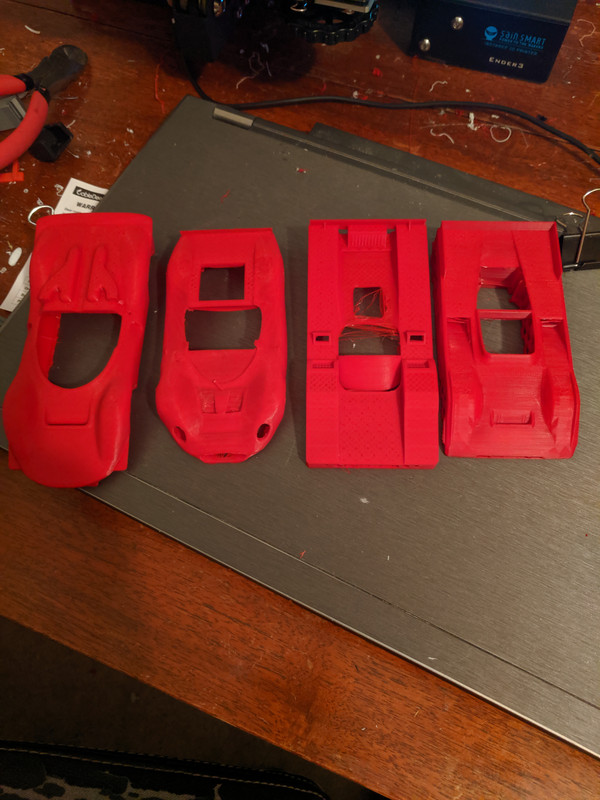 The auction is not for these specific bodies....I will re-print them in white for the auction winner.
The 712 will included an engine plate for the kit build as well.
For those that would like to have a couple of CanAm Ferraris that are somewhat more difficult to come by, here is a chance.
We tend to build them with Slot.It parts, so they run pretty close to Slot.It CanAm cars once they are tuned, at least on Smithtown Speedway.
Please note that all proceeds go directly to Harry for site maintenance.