As it is that time of year again, I thought I would repost this from the old forum.......anyone else with "Xmas" memories ??
Happy Holidays
Chris Walker
​​​​​​
For Christmas 1962, my dad bought me a VIP Slotcar set that he purchased at the London (UK) toy show.
He and my uncle set it up on a table in our basement, and when I discovered it I was the happiest kid in the world.
There is actually a story attached to this, which I should share......Up until I went into the basement, that Christmas was not going very well at all for a 6 yr old kid,...I was getting socks, Soap on a rope (remember that), facecloths, and other really boring stuff, and while I had to politely thank my parents/aunts/uncles, I was becoming increasingly more depressed, as, there did not appear to be a toy in sight...not even a bag of "Green army men". After the unwrapping was over, my father worsened my mood by asking/telling me to go to the basement to retrieve some more wood from the wood box, so the adults could enjoy a big fire and sip their eggnog. I flipped the light switch, saw the track, and almost peed myself with delight !!
Anyway, I still have those cars (track is long gone), and as it is the season to remember Christmas' past, I though I would post a few pics. of those "Christmas" cars
Cheers
Chris Walker
PS hope you all have some good Xmas memories.
My original cars,......all I have done over the last 55 years is to clean them, and, replace a few parts with original bits.........they still run great, not the fastest, but, very smooth and quiet.
Image resized to 87% of its original size [1024 x 768]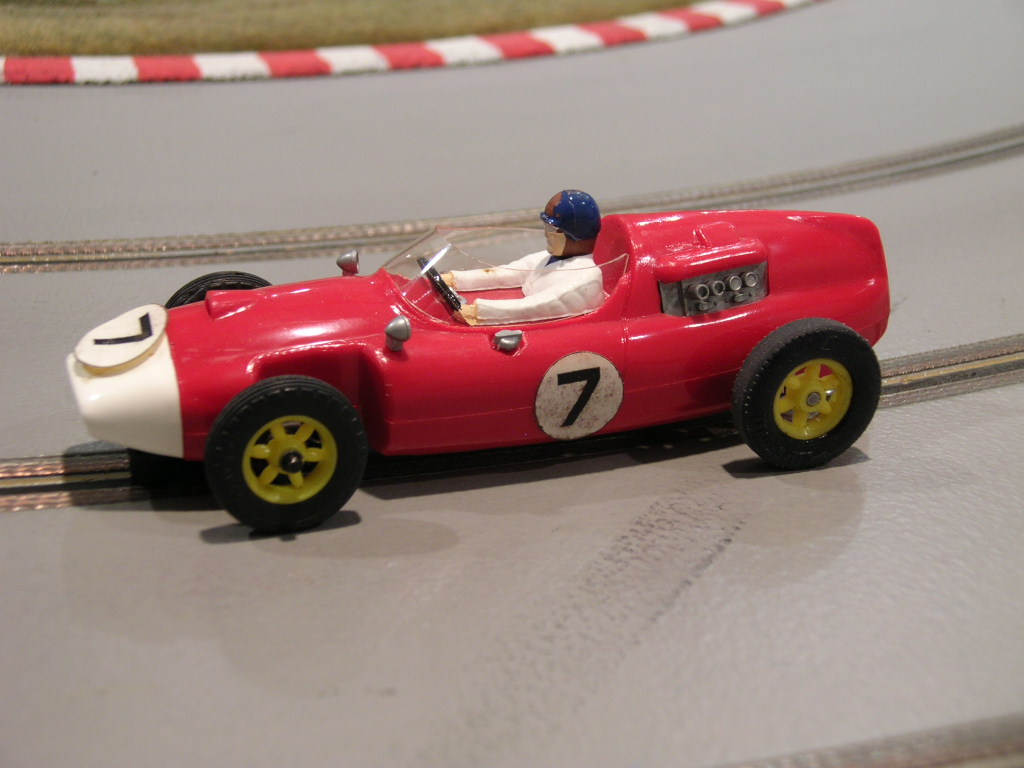 Image resized to 87% of its original size [1024 x 768]
The following pics. were stolen off "Images" to show the track/set/chassis......they are unfortunately a bit small.
The set as it came....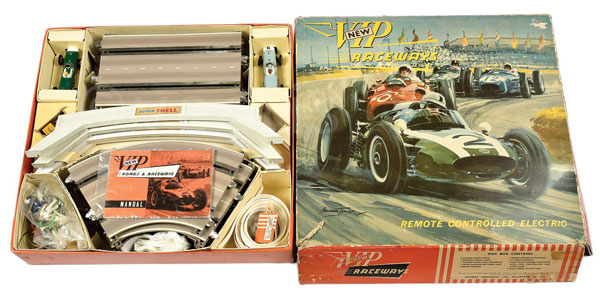 The Smooth metal track....much nicer looking than black plastic......looks like this one has had a few sections "copper taped"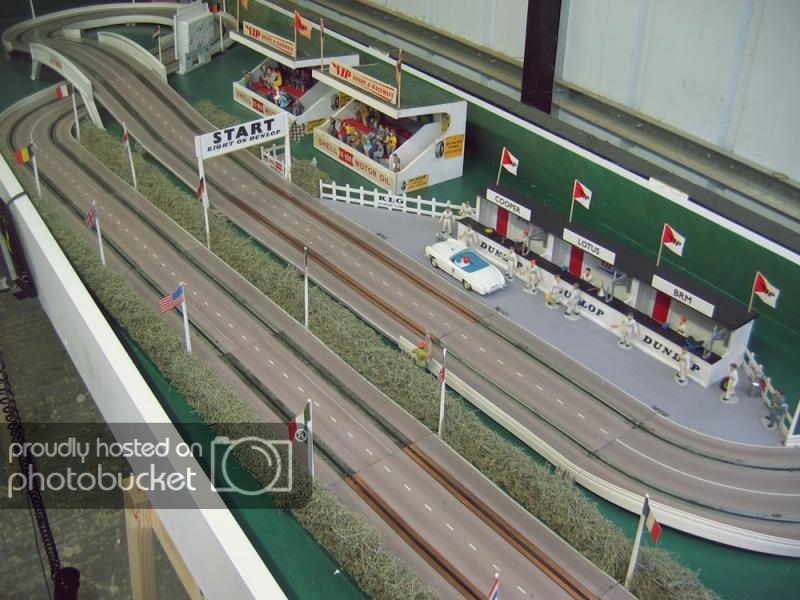 And an underside, showing the 5 pole motor, independant front wheels, and "Ackerman" steering.....really advanced cars for the time.